Report added to cart
report
Aquaculture Frontiers, part 6: The Future of Marine Aquaculture
Aquaculture Frontiers, part 6: The Future of Marine Aquaculture
Aquaculture Frontiers, part 6: The Future of Marine Aquaculture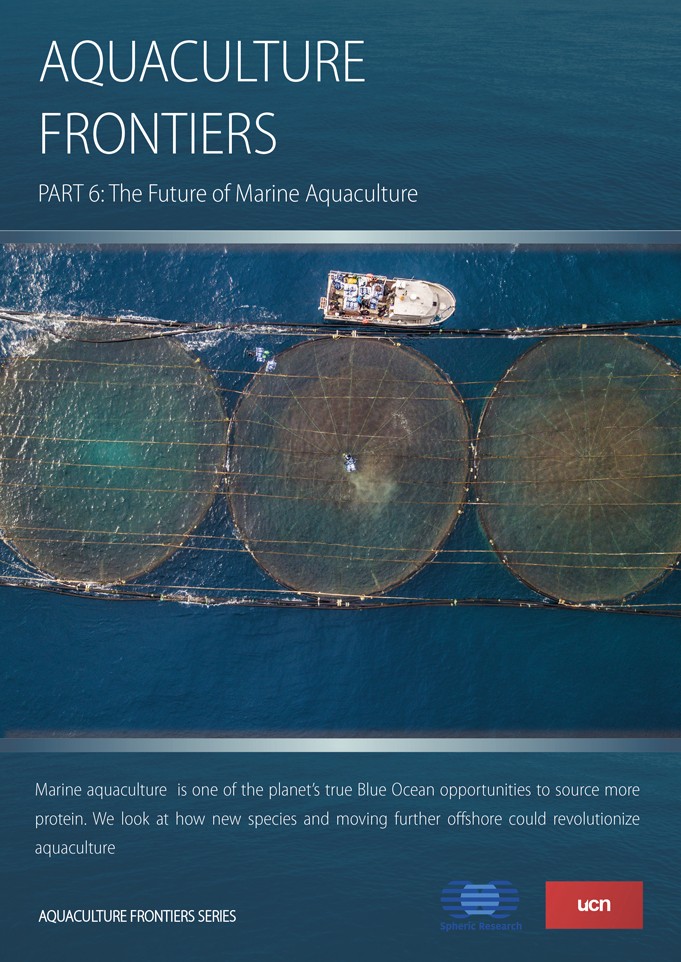 Discounts are also available if you're purchasing one of our quarterly M&A reports, which provide more context and color on the trends, deals and consolidators. You can read more on the Q1 report, here. here
For more information: reports@undercurrentnews.com
Aquaculture Frontiers, part 6: The Future of Marine Aquaculture
The report provides a glimpse into the future of marine aquaculture.

Aquaculture is on the verge of big change. With oceans covering 70% of the planet, more companies are contemplating farming finfish and bivalves further out to sea.

Marine aquaculture is the blue ocean opportunity of the industry. It offers tremendous prospects for the companies that opt to go far offshore and manage to raise necessary investment for it. The incumbent big salmon players talk of spending more than $20 billion to take salmon farming further out to sea.

This will shatter a supply ceiling imposed by the current farming methods, bringing structural changes to the aquaculture industry overall. As an example, SalMar is working on a sea cage 160 metres wide and 70 meters deep, holding up to 4 million salmon at any one given moment. The farm will be operational in 2024.

Norwegian salmon entrepreneurs will lead a new wave of marine aquaculture, and farmers of other species will follow the lead of salmon. It's evolution, not revolution.

Farmers in the seabass and seabream industries in Greece and Turkey will likely to be the next to follow. Producers of warm water species such as barramundi are vying to become the 'salmon of the tropics', and companies such as Maruha Nichiro are on the verge of mastering bluefin tuna aquaculture.

Then there are the low trophic species, from bivalves to seaweed. Demand for seaweed has been deemed as "limitless" as science could reveal new uses for aquatic plants used as a fuel or an animal feed ingredient.

In Aquaculture Frontiers Part 6, we unpack the future of marine aquaculture. In this unique in-depth report, we assess its vast potential for various species and opportunities presenting themselves to companies that secure first-mover advantage.

We spoke to farmers, cage engineers, policymakers, feed manufacturers, fish health experts and startups to understand where the high growth possibilities in marine aquaculture lie
Available as a one-off, or series
You may purchase Aquaculture Frontiers, part 6: The Future of Marine Aquaculture now by clicking at the bottom of this page. You may also buy it as part of a package, per the pricing below. Please contact us if you are interested in this.
Discounts are available for our corporate subscribers. Contact us for more details