Report added to cart
report
Feed Innovation: The Multi-Billion Dollar Effort To Drive Aquaculture Growth
Feed Innovation: The Multi-Billion Dollar Effort To Drive Aquaculture Growth
Feed Innovation: The Multi-Billion Dollar Effort To Drive Aquaculture Growth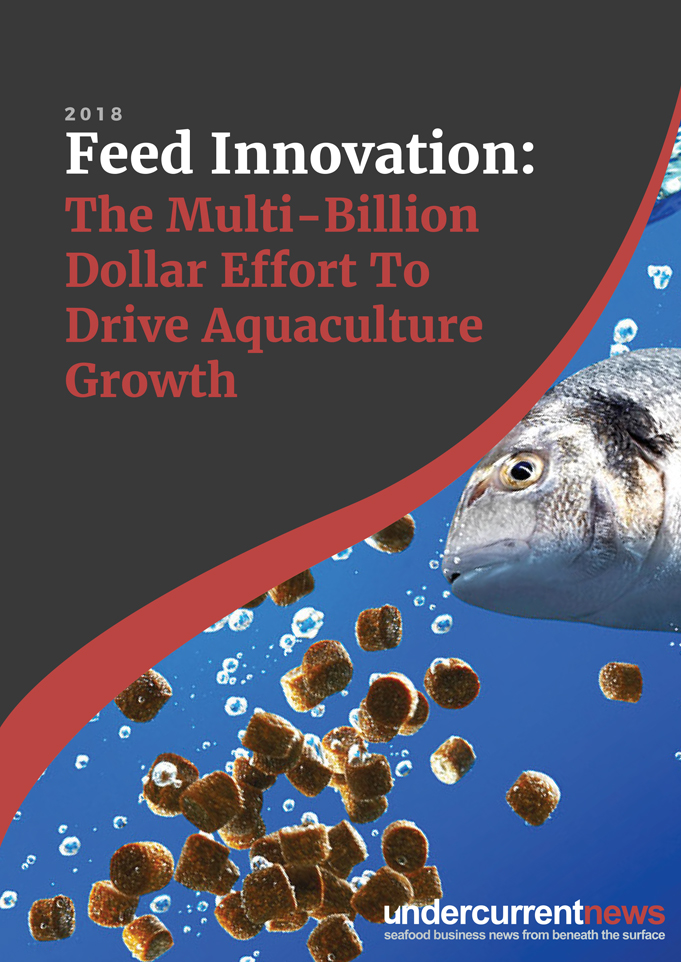 Discounts are also available if you're purchasing one of our quarterly M&A reports, which provide more context and color on the trends, deals and consolidators. You can read more on the Q1 report, here. here
For more information: reports@undercurrentnews.com
Feed Innovation: The Multi-Billion Dollar Effort To Drive Aquaculture Growth
Get a 360-degree picture of the global feed debate
In this report, Undercurrent News contributor Matt Craze set out to get a first-hand look at the current status of innovation in feed.
His findings, drawing from interviews with fishmeal suppliers from Lima, Peru to Mangalore, India, highlight the extent of a market that is failing to adequately supply aquaculture.
Against this background, agricultural companies worldwide are leading a multi-billion-dollar push to develop new sources of protein and omega-3 fatty acids. Among them is Cargill, which is embarked on a massive push into aquaculture having bought EWOS Group, backed Calysta, and developed a new canola crop rich in omega-3.
This report examines their initiatives, thanks to exclusive access to the 'big four' players, Cargill, Bunge, Louis Dreyfus Company and Archer Daniels Midland.
It also takes a look at many other competing initiatives, through a mix of interviews -- with for instance companies that plan to produce single cell protein, such as Denmark's Unibio and US-based KnipBio and NovoNutrients -- to visits to the Australian R&D facility of Nuseed, which aims to sell plant-based omega-3 at scale by 2020, and Calysta's bacterial protein pilot facility in the UK.
The report also gathers opinions from Skretting, Alltech, Cermaq Group, Marine Harvest, Nova Austral, Rothamsted, Rabobank, Aqua-Spark, Nofima, Forum for the Future, the Global Salmon Initiative, Fish 2.0, Lysi, and the Global Aquaculture Alliance, to provide a rounded view of the current feed situation.
Looking more to the future, we spoke to biotech innovators including creators of so-called fake foods, an EU initiative to extract protein from wood and executives from genetic companies, to chart all initiatives that might become the next big thing.
We also caught up with author and documentary maker Paul Greenberg, who is writing about omega-3 health issues in his forthcoming publication.
View our executive summary, table of contents and report scope in our sample below.
View sample
Discounts are available for our corporate subscribers. Contact us for more details