Report added to cart
report
World's 100 Largest Seafood Companies, Tenth Edition
World's 100 Largest Seafood Companies, Tenth Edition
World's 100 Largest Seafood Companies, Tenth Edition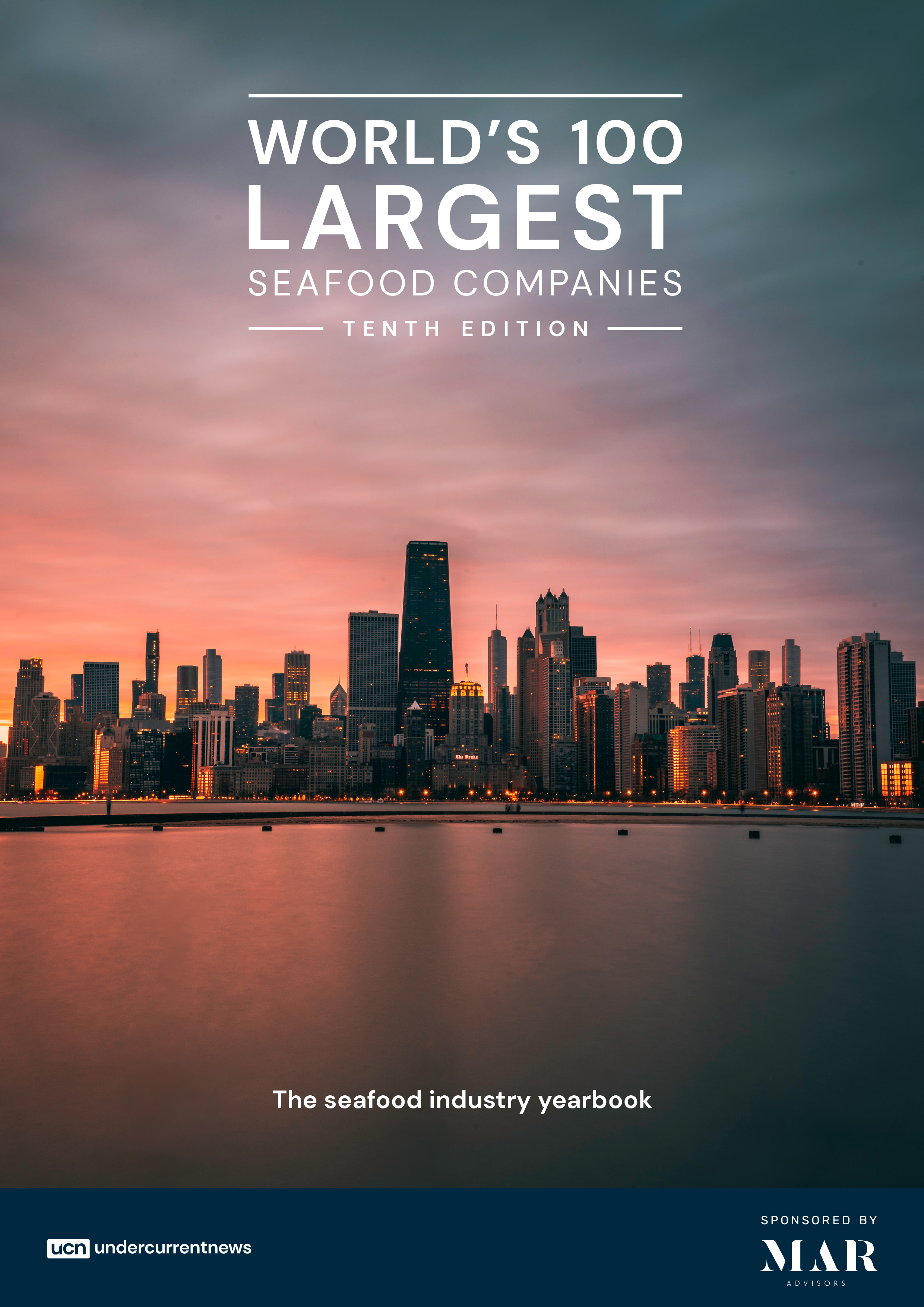 Discounts are also available if you're purchasing one of our quarterly M&A reports, which provide more context and color on the trends, deals and consolidators. You can read more on the Q1 report, here. here
For more information: reports@undercurrentnews.com
World's 100 Largest Seafood Companies, Tenth Edition
The World's Largest Seafood Companies, Tenth Edition: Benefit from a decade's worth of seafood insights
Undercurrent News has been scoping, analyzing and assessing the biggest movers and shakers in the global seafood space since 2012, capturing the yearly dynamism of a sector that never seems to stop moving. Our World's Largest Seafood Companies, Tenth Edition, report allows you to benefit from the decade's worth of knowledge our team of reporters and editors have gained about companies, executives, trends and challenges shaping the seafood space.

Here's a half-dozen features you get with this year's report, our most comprehensive to date:

A simultaneous macro and micro view of the global seafood space – The report tells 100 individual stories of how the biggest firms are faring while giving ample context so that readers can extrapolate how their company is affected, regardless of its size.
Actionable intel – Iberconsa and Premium Brands Holdings are two very different firms with distinct strategies, but this report allows you to see what's working for them – and the 98 other companies profiled.
A scannable summary – Each entry is detailed while being focused on the high-level view, giving a topical, easy to read summary for each of the 100 companies we've covered.
A quantitative benchmark – Our proprietary ranking of companies by their actual or estimated 2021 revenues has become accepted as an important measure of firms' annual performance.
Digital navigation – The tenth edition features the debut of our online directory offering, marrying concise summaries with hyperlinks to our extensive news archive and data pages. The data can be easily searched and filtered by country, species and company.
A full dozen new companies – This edition features newcomers from Russia, China, India, the US and elsewhere. Who made this year's list and who didn't?