Report added to cart
report
The Top 40 Farmed Shrimp Exporters in Latin America and Asia
The Top 40 Farmed Shrimp Exporters in Latin America and Asia
The Top 40 Farmed Shrimp Exporters in Latin America and Asia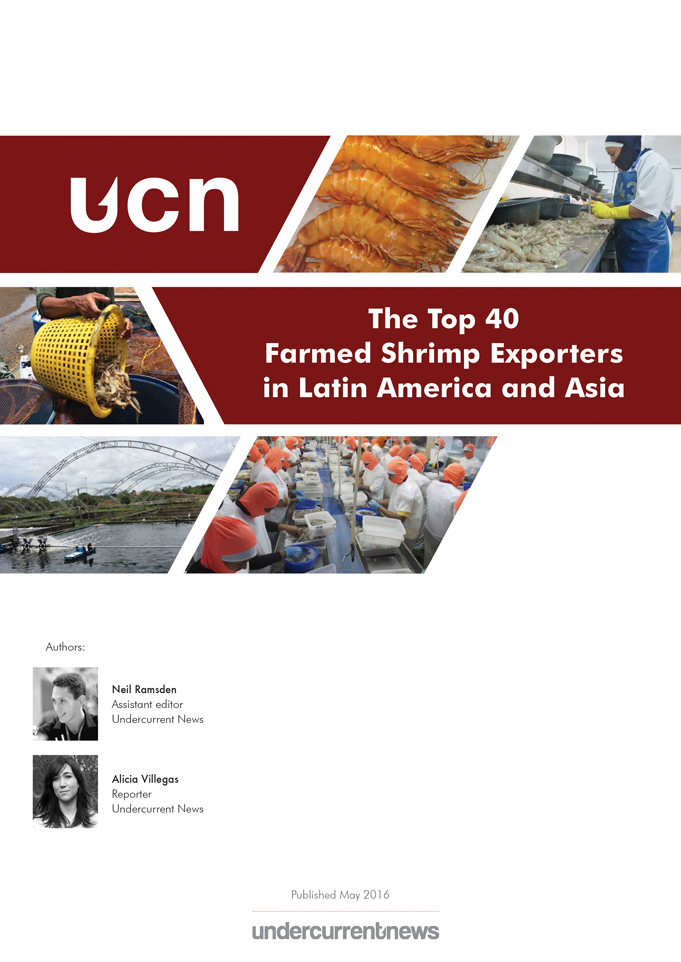 Discounts are also available if you're purchasing one of our quarterly M&A reports, which provide more context and color on the trends, deals and consolidators. You can read more on the Q1 report, here. here
For more information: reports@undercurrentnews.com
The Top 40 Farmed Shrimp Exporters in Latin America and Asia
Undercurrent News is pleased to bring you a new industry report on the largest farmed shrimp exporters in Latin America and Asia.
The 100+ page report features profiles of the world's 40 largest shrimp companies, ranked by 2015 export volumes; analysis of the 2016 farmed shrimp markets; profiles on the ten main producer nations; and a look ahead at the possible future of shrimp farming technologies.
The report combines news and interviews conducted in 2015 and 2016, together with research on markets and companies conducted especially for the report this year.
It should be vital reading for shrimp farmers, producers, traders, buyers and investors.