Report added to cart
report
The Top 40 Latin American Seafood Companies
The Top 40 Latin American Seafood Companies
The Top 40 Latin American Seafood Companies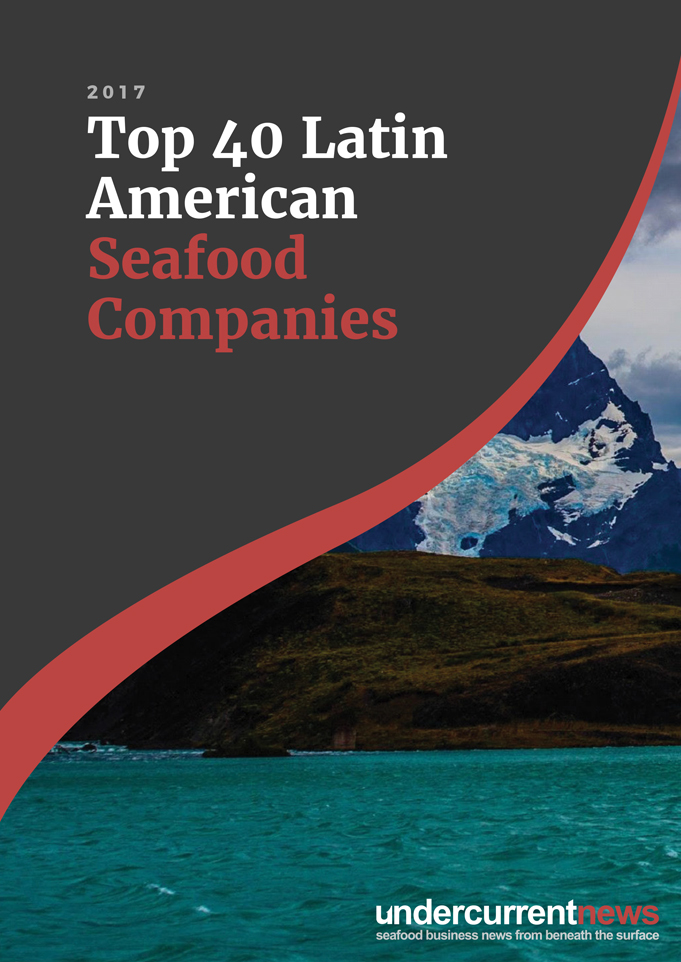 Discounts are also available if you're purchasing one of our quarterly M&A reports, which provide more context and color on the trends, deals and consolidators. You can read more on the Q1 report, here. here
For more information: reports@undercurrentnews.com
The Top 40 Latin American Seafood Companies
A first ever in-depth look at Latin America's key seafood players
2016 was a year of feast and famine for Latin America's seafood exporters.
In this report, Chile-based Undercurrent News journalist and former Bloomberg reporter Matt Craze provides an unprecedented and in-depth overview of Latin America's seafood sector.
The fruit of extensive research and on-the-ground interviews with key executives, the report identifies the region's 40 largest industry players, many of which are privately-owned.
The ranking is based on 2016 sales figures, taking into account the big revenue increases among Chilean salmon and Ecuadorian shrimp exporters that occurred that year.
This reveals a broad variety of companies, both in activity and species, ranging from foreign-owned seafood multinationals to local actors.
Additional country profiles map and identify current trends in the region's main seafood exporting hubs.
Featured in the report:
Executive summary of the key trends, developments and outlook of Latin America's seafood industry
Ranking and revenue breakdown of the region's 40 largest seafood companies, many of which are privately owned
Country profiles, detailing current trends and key developments
Insight from on-the-ground interviews, including with leading seafood executives, in several Latin American countries
First-time insight into ownership of Latin American companies
Company profiles of each of the top 40 companies
Excel sheet displaying continuing supply trends from main producer countries
Discounts are available for our corporate subscribers. Contact us for more details